Key Differneces Between A Second Home And An Investment Property
The terms second home, vacation unit, rental house, and investment property are often used interchangeably. However, there are some key differences not only in the primary purpose behind the properties, but also in the financial implications related to both financing and taxes.
If your family enjoys returning to the same vacation spot year after year, it could be wise to buy a place that can build equity. A second home or vacation unit can be a house, duplex or condo, and the IRS allows you to rent out your second home for 14 days or fewer each year without having to declare the income.
A rental house or investment property is purchased for its ability to generate income by renting it out. Investing in real estate has many tax advantages, such as deductions for operating expenses, depreciation and repairs.
The most important difference between buying a second home vs. a rental property is the financing, according to Realtor.com. Lenders typically charge a higher mortgage interest rate on investment properties because it's considered to be a riskier loan. If borrowers experience a cash-flow problem, then most will choose to pay their primary mortgage before the loan on a home they aren't actually residing in. For similar reason, mortgage companies may require a larger down payment on your purchase of additional properties.
When it comes to taxes, your second home is treated much the same as your primary residence. If you itemize, then you can deduct mortgage interest up to a certain limit. (The rules are different if you rent out your second home for 15 days or more per year.) The interest on investment properties is also deductible along with other business expenses that landlords incur, but you have to pay taxes on your rental income. For more information about your specific tax situation, consult your accountant or financial adviser.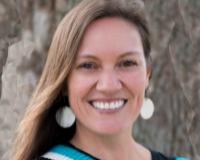 Author:
Karin Waterschoot-Perez
Phone:
614-774-1741
Dated:
May 12th 2021
Views:
5
About Karin: Executive Vice President of Sales Experienced Realtor, Karin Waterschoot-Perez, currently serves ...