Shifting From Mobility To Stability
People ten to flourish when they experience a sense of control in their daily lives.
Over the past few months, the majority of Americans have faced times of feeling insecure and uneasy about their health, finances and the safety of their family members.
Many of today's home buyers are seeking the security of owning their own house. In fact, many members of the millennial generation who ave enjoyed their mobility and Freedom from homeownership are now eager to put down roots.
HousingWire.com reports that we will likely see an increase in desire for stability through homeownership, possibly a desire for more space and upgrades as people continue to find a safe haven in their homes.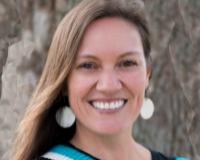 Author:
Karin Waterschoot-Perez
Phone:
614-774-1741
Dated:
July 4th 2020
Views:
874
About Karin: Executive Vice President of Sales Experienced Realtor, Karin Waterschoot-Perez, currently serves ...