Affordability And Optimism Drive Gen Z Buyers
While real estate experts have long been focused on the current cohort of millennial buyers, a new generation is quickly arriving on the scene. The oldest members of Generation Z will turn 24 in 2021, and they are ready to make their presence known in the housing market.
Here are some interesting facts about these potential buyers.
Gen Z is overwhelmingly positive towards homeownership. A recent report from Freddie Mac found that 89% plan to buy their first home by age 30.

When looking for a home, Gen Zers value a location that's close to friends and family, their place of employment, and favorite restaurants and retail stores.

According to MarektWatch.com, the median home price for the generation is $160,000 and the average down payment is 5% of the purchase price.

Obstacles to homeownership for Gen Zers include high prices and steep competition for starter homes. saving enough for a down payment and large amounts of student dept. However, they have a strong desire to overcome these hurdles.

While many millennials moved to pricey coastal areas to pursue jobs, remote work may give Gen Zers greater flexibility to settle in less expensive markets.

Affordability is top-of-mind for most of Gen Z, leading many of them to midsize markets in the Midwest and South.

According to HouseWire.com, the top three markets Gen Z buyers in 2020 were Salt Lake City, UT; Oklahoma City, OK; and Indianapolis, IN.
If inventory continues to be as tight as it was in 2020, Gen Z buyers may be tempted to delay their home search; however, the chief economist for Realtor.com says there are benefits in making their move sooner:
"While waiting until the fall or winter months of 2021 may mean more home options to choose from, buyers who can find a home to buy earlier in the year will likely see lower prices and mortgage rates"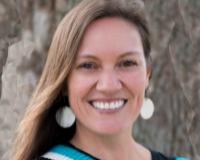 Author:
Karin Waterschoot-Perez
Phone:
614-774-1741
Dated:
April 22nd 2021
Views:
320
About Karin: Executive Vice President of Sales Experienced Realtor, Karin Waterschoot-Perez, currently serves ...