5 Helpful Maintenance Skills For Homeowners
It's no secret that hiring professionals to fix even the most basic household issues can be costly. to save time and money, here are a handful of basic maintenance skills that homeowners may want to do themselves.
Cleaning gutters
When gutters aren't cleaned of debris every quarter or as needed, water can get trapped and seep into your house, potentially costing hundreds of dollars in interior ceiling repairs.
Fixing scuffed walls
Newly painted walls quickly get dings and dents from the people who live in the home. Learning to repair these marks is easily done with some putty and a spackling knife. (To make touch-up painting hassle-free, be sure to clearly mark leftover paint cans with the date purchased and the room painted.)
Changing HVAC filters
Its a good idea for homeowners to switch out HVAC filters at least quarterly to keep their systems running smoothly and reduce energy bills.
Unclogging drains
A chemical drain cleaner might work, but you also can use a drain snake to mechanically remove the clog.
Shutting off the water supply
Find and tag the shut off valve for the main water line into the home when you first move in. In case of an emergency, you'll quickly know where to find it.
Hot water tank
Once a year let water drain out of the hot water tank from the bottom valve for about 3 minutes. All the build up will be drained out and will save you many years on your tank.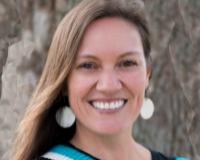 Author:
Karin Waterschoot-Perez
Phone:
614-774-1741
Dated:
August 3rd 2018
Views:
626
About Karin: Executive Vice President of Sales Experienced Realtor, Karin Waterschoot-Perez, currently serves ...