Aug 7 2019 66729 1
In real estate markets across the country, inventory is at record lows, forcing buyers to compete for a limited pool of properties and driving up prices. After prolonged searches, many house hunters who can't find their dream home at a price they can afford might consider waiting until the market is more favorable, but this may backfire in the long run. This guide offers a few things you should consider if you're uncertain about buying a house.
Factors to Consider if You're on the Fence About Buying a House
What You're Willing to Compromise On
In today's real estate market, house hunters will likely have to make some compromises, so take stock of your list of wants and needs. If you can't compromise on the size of the home or the condition, you may be able to find a property that fits your needs. Whether you'll be satisfied with a house that isn't necessarily ideal depends on your priorities and your local market conditions, so have a frank conversation with your agent about what you can realistically expect to find in your price range.
The Problem With Waiting
You might consider putting off a home purchase until there are more homes available, but there are a few risks associated with that strategy. For instance, mortgage rates may rise while you're waiting, which means your dream home could cost thousands of dollars more — even if prices drop. Of course, there's also no guarantee that home prices will decrease in the future, so you may find yourself priced out of the market if you wait too long.
For the Best Advice call Candace at Plum Tree for all your Real Estate questions answered at 561-434-5551 Property Specialist for Vero Beach and Sebastian, FL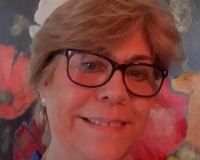 Author:
Candace Rebecchini
Phone:
561-434-5551
Dated:
August 7th 2019
Views:
254
About Candace: HOUSE FINDING is so much FUN! Once I see the Buyers glow, "yeah" we found your dream home; their ha...