FHA Vs Conventional Loans Pros Cons To Both
So
you're interested in getting a mortgage but want to find out which type of loan is better. FHA loans or Conventional loans? These loan programs are very different. Choosing the right mortgage programs is critical to make sure you get the best deal on your loan. In this article we compare FHA and Conventional loans and answer your questions. By the end of this article you will be able to decide which loan type is best for you.
FHA vs Conventional Loan Comparison Chart
If at least 3 of these statements apply to you then you may be a candidate for a conventional mortgage loan. Have a 640 Credit score or higher Large down payment (5%-20%+) Plan on putting down 20% to avoid PMI Good income (High DTI ratio) Purchasing a higher priced home (Over $271,050 in most areas)
Conventional Loans May Be Cheaper
If you are someone who is planning on using a 20% down payment to avoid PMI. You have no choice but to get conventional financing, because FHA loans will require mortgage insurance regardless how much your down payment is. If you have a 20% down and are seeking a 80% leant-value mortgage then a conventional mortgage will be cheaper than FHA.
Conventional Mortgage Benefits
Higher loan amounts (up to $424,100)

No up-front private mortgage insurance (PMI)

Flexible guidelines on the homes condition

PMI payments cancel when the LTV reaches 78%

NO PMI with 80% loan-to-value ratio

Mortgage insurance is less expensive (0.51% vs 0.85% with FHA)

3% down payment for conventional 97% LTV loan
Conventional Mortgage Disadvantages
Reserve funds are often required

620 credit score requirement (higher than FHA)

Large down payment 5%-20% (Unless you qualify for a Conventional 97 loan which requires a 3% down payment)

Higher interest rates

More difficult to qualify for than FHA
When FHA Home Loans Are Better Than Conventional Loans
The Federal Housing Administration was created in 1934 to increase home ownership in America. The great thing about these loans, is that they're easier to qualify for.
Not everyone has great credit and a large down payment, and with an FHA home loan you don't need to. For people who have low credit scores or funds for a down payment, FHA loans are a great option.
If you have a 500-579 credit score you can qualify for an FHA mortgage with a 10% down payment. Although if you have a credit score in this range it is very difficult to close on a home loan. You should work on increasing your credit scores before applying for a mortgage.
If you have a 580 credit score it is much less difficult to qualify for FHA. You will also need a low down payment of just 3.5%. While conventional loans are cheaper than FHA in the long run, FHA is cheaper up-front because they require a low down payment.
FHA Loan Benefits
Low down payment requirement of 3.5%

The down payment and closing costs can be given as a gift

Easier to get approved for than conventional loans

Lower credit scores accepted (580 credit score and higher)

Lower mortgage interest rates than conventional loans

Reserve funds not required
FHA Loan Disadvantages
Lower maximum loan limits

MIP required for the life of the loan if a borrower puts down less than 10%

Mortgage insurance required even if putting 20% down

Can only purchase condos that are FHA approved

Mortgage insurance monthly cost is higher
Your credit score is the biggest factor in getting a mortgage, and getting the best rates. It is best to have a 620 credit score for either a conventional or FHA loan.
If you have poor credit and your score is below 620, then an FHA may be a better option.
FHA requires a 500-479 credit score with 10% down. And a 580 or higher score with just a 3.5% down payment. Because of the flexible credit guidelines FHA loans are the better option for people with poor credit.
Comparing Credit Score Requirements
FHA Loan: 500-579 credit score (10% down payment)

FHA Loan: 580+ credit score (3.5% down payment)

Conventional Loan: 620+ credit score (5% – 20% down payment)

Conventional 97: 640+ credit score (3% down payment)
Down Payment
FHA FHA home loans have a major advantage for people who don't have the money to make a large down payment. A 3.5% down payment is needed if you have a minimum credit score of 580. If you have a credit score of less than 580, you may qualify by paying a larger down payment of 10 percent.
Conventional
A conventional mortgage will have a down payment of 5% – 20% depending on the lender, loan type, and FICO score of the borrower.
However, there is a conventional 97 loan program that requires just a 3% down payment. This is even lower than FHA loans require.
Conventional Loan – 5% – 20% down payment

Conventional 97 Loan – 3% down payment
First-Time Home Buyers
While conventional mortgages are the most popular type of home loan used today. FHA loans are the most popular type of mortgage used by first-time home buyers. Mainly because of the low credit and down payment requirements.
Also FHA allows you to use gift funds for 100% of the down payment while most conventional loans do not. There are also down payment assistance programs and first-time buyer grants you can use for FHA.
Conventional mortgages typically do not allow down payment funds to come from anyone else but the borrower.
MIP vs PMI
A mortgage insurance premium is an annual fee added onto a loan payment to insure the mortgage against foreclosure. Both FHA and Conventional mortgages with less than a 20% down payment require mortgage insurance.
FHA acts as a type of insurance, they pay the lender in the event a property is foreclosed on. With a Government loan it is referred to as a mortgage insurance premium, or MIP. FHA MIP fee varies but it is typically 0.85% of the loan amount. See FHA MIP Chart
A conventional mortgage loan will also have mortgage insurance, called private mortgage insurance, or PMI. PMI is only required on conventional loans when the borrower has less than a 20% down payment.
PMI on conventional mortgages is usually 0.50% of the loan amount.
How Much Can You Borrow
Conventional Loan Limits
The Conventional home loan limit is $424,100 in most areas of the U.S. However this limit increases to $625,500 in certain high cost areas. The loan limit increases as the number of units increases. If you need a loan for more than the conventional loan limit you will need a Jumbo non-conforming loan. Jumbo loans are available up to 3 million with a 700 score and 15%-20% down.
1-unit home: $424,100

2-unit home: $543,000

The conventional loan limit for a 3-unit home: $656,350

The conventional loan limit for a 4-unit home: $815,650
FHA Loan Limits
FHA Loan limits are much lower with the limit in most of the U.S. is $271,050. The FHA loan limit also increases in certain high cost areas of the country.See how much house you can afford using a mortgage calculator
Debt-to-income
Your debt-to-income ratio is a major determining factor in how much you can borrow. This calculation is the percentage of your monthly income minus monthly obligations.
The FHA is much more lenient on maximum debt-to-income ratios.
Typical max DTI :
FHA – Maximum DTI 45% (Can be as high as 50% in some cases)

Conventional – Maximum DTI 43% (hard DTI cap)
Fixed Rate and Adjustable Rate Mortgage Loans
Both FHA and conventional mortgages have more options than just the standard 30-year fixed-rate mortgage. You can get a 15-year fixed rate or adjustable rate mortgage with either type of loan.
Conventional loans will have more options like a 10 year,15 year,20 year,25 year,30 year, and even 40 year fixed rate mortgage options. As well as adjustable rate terms like a 5-1 ARM. Adjustable rate mortgages have lower rates than fixed-rate loans and a lower monthly payment. After the initial period of 5 years the interest rate and monthly payment increase on an annual basis.
Conventional Mortgages Are Cheaper
The upfront costs associated with obtaining an FHA-insured mortgage is lower with a conventional loan because of the low down payment. However, because PMI is lower on conventional loans, PMI cancels once the LTV reaches 78%, and there is no up-front mortgage insurance fee.
While FHA Loans are cheaper in the beginning. Over the life of the loan conventional loans are the cheapest option.
FHA Eligible Properties
Single-family homes

FHA approved Condos and town homes

Detached and semi-detached homes

Manufactured homes
Conventional Eligible Properties
Single-Family home

Condominiums and town homes

Homes in need of repairs

Detached and semi-detached
Refinance Programs
Both FHA and Conventional home loans allow you to refinance your mortgage to get a lower mortgage payment and better interest rate.
FHA Refinance
If you have an FHA loan you may qualify for an FHA streamline refinance. A streamline refinance works the same as traditional refinancing but requires less paperwork. There is no credit check or income verification.
These streamline refinances are done quickly and easily helping borrowers get low rates and reduce their payments.
Conventional Refinance
If you have a conventional loan you can refinance your loan as well. There is a traditional rate and term refinance option for conventional mortgages. This is where the interest rate will be lowered and the term can be extended or shortened.
There is another option to refinance your conventional mortgage loan. The HARP program allows borrowers with a loan owned by Fannie Mae, or Freddie Mac to refinance their loan regardless of the amount of equity they have.
FHA to Conventional Refinance
If you have an FHA loan and have a LTV ratio of 78% or lower than refinancing into a conventional loan is a good idea. Because conventional loans do not require PMI on mortgages with a 78% loan-to-value ratio you would be able to save money by removing mortgage insurance.
Processing Time
In general, it takes longer to process FHA mortgages. FHA financing requires more time to process due to more bureaucracy, and because the property needs to be inspected by a licensed appraiser.
An appraiser will do a standard appraisal for conventional loans. More problems are found and are required to be repaired before the loan process can move forward with FHA loans.
The Bottom Line
When comparing FHA and conventional mortgages you need to keep in mine there is no right answer as to which is better, FHA or conventional.
Both mortgages have their advantages and disadvantages. An FHA home loan might be great for one home buyer, but not the best option for another buyer.
You need to speak to a mortgage expert to go over the pros and cons of each to see which mortgage program is best for you.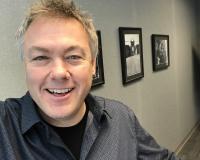 Author:
Chris Russell
Phone:
513-378-4663
Dated:
September 21st 2018
Views:
2,422
About Chris: Real Estate Broker & Owner Rated in the top 3% for client satisfaction out of all the agents/brok...