Home Buying Lingo For Beginners
Buying a home means a new world filled with unfamiliar terms.
Here's a short list to help you increase your real estate vocabulary.
Appraisal:
Estimated value of the property, conducted by a licensed real estate appraiser. Bank orders the appraisal for the buyer.
Comparative Market Analysis:
A comparison of homes to determine a reasonable asking price for a property.

HOA:
A homeowners association is a organization that some community create to determine the rules and regulations of a community/subdivision.
Due diligence:
Actions, such as a title search that the title company does for the buyer to protect their real estate investment.
Earnest money:
A deposit collected once in contact to demonstrate the buyer's good faith and is applied towards the down payment or closing cost at closing.
Title:
The peace of paper that proofs ownership rights and possession of a property.
Contingencies:
Are action items that need to be completed to make the contract binding.
Escrow account:
Buyers earnest money is held in a third-party, like bank account or title company until closing. Buyers also have an escrow account for their taxes and insurance, through their lender.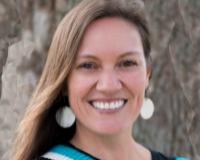 Author:
Karin Waterschoot-Perez
Phone:
614-774-1741
Dated:
May 22nd 2018
Views:
439
About Karin: Executive Vice President of Sales Experienced Realtor, Karin Waterschoot-Perez, currently serves ...