How To Buy A House
So, you're interested in buying a home? Terrific! Here are the steps you need to take to make that dream become a reality!
1. Commit to working with one Buyers Agent who will work hard for you on your half. Keep in mind that you do not have to pay this Buyers Agent, becausethis agent will be paid by the sellers of the home which you buy.
2. Send all listings you see online and would like to see in person to your Buyers Agent. Your agent will then organize a home tour to allow you to see those homes quickly and efficiently. Repeat this process until you find the home you actually want to purchase.
3. When you find the right home that you would like to buy, meet with your Buyers Agent to write up an offer. When you find the right home, it is important to move quickly! Nice homes can sell very quickly, and you do not want to miss out on that perfect opportunity. The average sales price tends to be around 3.5% under the list price. Some houses that are distressed may sell for closer to 5%-7% under the list price. Homes that are in excellent condition and are move-in ready will often go for full price or just a bit below. If you make your offer too low to begin with, you can offend the sellers and jeopardize your ability to get the home at all. So be careful.
4. Once you have negotiated a fully accepted offer, then the time clock begins ticking. It is important to begin moving forward immediately with your loan process and with your inspections. Be sure to provide all paperwork to your loan officer as soon as possible so that there are no delays to getting your loan approved. And be sure to complete your inspections quickly so that you can address any issues within the time frames delineated in the contract.
5. It is a good idea for you to attend the inspection. This will allow you to see directly what issues may be wrong with the home. Also keep in mind that home inspectors will find an extremely long list of "problems" with the home due to the nature of their job. Get emotionally prepared ahead of time for a long list of issues. They can generally find problems in any home, even brand-new homes. The key will be for you to focus on the serious problems with the home.
6. After the inspections, you will generally have an opportunity to request that the sellers make a few repairs to the home prior to closing. Some buyers make the mistake of assuming the sellers will make any and all repairs that the buyers want them to make. However, this, too, can potentially jeopardize your deal. When you submit your laundry list of issues you would like them to repair, they have the right to walk away from the transaction completely. If they have another buyer in the wings, you can lose the home altogether. So it is best to narrow your list of requests down to about 3-5 items.
7. Once you have worked through the inspection process completely, then you should focus on getting your loan closed. Contact your loan officer regularly to make sure things are moving forward. And be sure to provide any paperwork or documentation quickly along the way.
8. Prior to closing, you will need to set up your home owners insurance as well as make preparations to get the utilities put into your name.
9. Important: Do not make any other big purchases prior to closing on your home. If you purchase a vehicle, for example, and the mortgage company sees the new auto payment on your credit report, they may decline your mortgage and kill the deal.
10. Prior to closing, you will need to prepare a cashiers check made out to the title company for the amount of your down payment and closing costs. Confer with your loan officer for the precise dollar amount for that check within 24 hours of the closing.
11. When you get to the closing table, everything should be correct by that point. But you will want to read over the Closing Statement (HUD) carefully to make sure each line item looks right from your vantage point. If you have questions at this point, your Buyers Agent or the Closing Agent will be able to help answer questions.
For more information, call or textChris Russellright away at513-378-4663.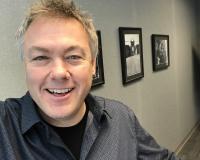 Author:
Chris Russell
Phone:
513-378-4663
Dated:
October 19th 2016
Views:
980
About Chris: Real Estate Broker & Owner Rated in the top 3% for client satisfaction out of all the agents/brok...