Its All About Presentation
Apparently, it is all about what you say...
According to a Zillow Research Study: Of all homes listed for sale on Zillow between 2016 and 2017, those mentioning "steam shower" in their listing descriptions earned their sellers a 29% higher sale price than listings that didn't mention it, the highest premium among more than 100 listing terms analyzed by Zillow. "Professional appliance" came in a close second, also helping sellers cook up a 29% premium over listings that didn't advertise that feature. "Pizza oven" came in third, netting sellers a 25% premium. That's a lot of extra dough.
OF COURSE not everyone is looking for those type of items in their to be home. Buyers are looking at different price points they are attracted to – and willing to pay extra for. Among just those homes priced in the bottom one-third of all homes, "solar panel" was the most lucrative feature to advertise in listing descriptions, netting sellers of these homes an extra 40% over other, more entry-level listings that did not advertise them. Among more typical homes priced in the middle segment of the market, a "shed/garage studio" was the biggest draw, helping net sellers a 24% premium.
Among only higher-end homes priced in the top-third of the market, a "sub-zero fridge" proved a valuable investment, netting a 38 percent premium over otherwise high-end listings with more run-of-the-mill refrigerators.
Not all home sellers are trying to maximize profit, and instead aim to minimize the time their home spends on the market. For those with a need for speed, noting "exposed brick" in their listing (assuming their home has it) can put some pep in their sale's step – listings mentioning the term sold a full two weeks faster in 2016-2017 than those that did not. Advertising "open shelving," "dual flush" and "mid-century" features also shortened the time spent on market among all homes sold in the last two years by more than 10 days — as did "subway tile,"
What makes a sale speedy differs by market segment.
So keep in mind how you maximize the assets of your home in order to either get the premium price or sell quickly. Hopefully you can do both!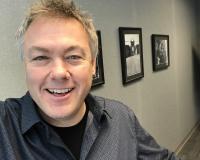 Author:
Chris Russell
Phone:
513-378-4663
Dated:
May 15th 2018
Views:
475
About Chris: Real Estate Broker & Owner Rated in the top 3% for client satisfaction out of all the agents/brok...