Mar 20 2018 52357 1
To have a realtor or not to have a realtor? that is the question!
It is not as simple to sell a house by putting a sign in the yard and wham someone pays for what the seller wants.
There are so many disadvantages to this approach. Think of a few:
1. What sign to use? How much will it cost? Oh, sure paint one and think people will be attracted by it.
2. Does the sign have all the needed information? Drive down the road and see signs that don't even have ahone numbeer.
3. What if the potential buyer does make the call, will the seller be home or available to answer the inquiry?
4. Then there is the scheduling of the appointment and how does that fit into the sellers' calendar?
5. Certainly the seller cannot put a lockbox on the door and trust the potential buyer to let himself in to see (or rob)!
6. Did the seller decide on the right price to ask? On what theory or opinion was that based when it could even be too low.
7. Does the seller have all the right paperwork like a flyer, contract, and those bothersome legtal forms?
What a hassle. Statistics prove the seller will give up in seventeen days and get a realtor anyway while losing those seventeen days.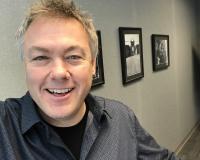 Author:
Chris Russell
Phone:
513-378-4663
Dated:
March 20th 2018
Views:
410
About Chris: Real Estate Broker & Owner Rated in the top 3% for client satisfaction out of all the agents/brok...