May 4 2017
Why should you list your home with a new agent?
It's true that I haven't been a Realtor for that long. I got my license in 2016 and only did 3 sales in my first year. What does that mean for you? It means I'm desperate for sales! I don't have a lot of listings, so I'll be obsessed with selling your home as fast as possible. I need the commission. I'm also a remodeling contractor which means I have more construction knowledge than 9 out of 10 Realtors. If it wasn't for my remodeling business, then I wouldn't have been able to keep my license, considering the cost of being a RE agent and my lack of sales in my first year. I will be able to sell your house for less commission than other Realtors are able to for multiple reasons. First, we offer a $500 flat fee listing for those of you who don't want to work with a Realtor because you don't want to pay commission. Second, I'm willing to take a lower commission on full-service listings. Most companies, especially the big names, will require you to pay 6% or 7% when you sell, split between the buyer's and seller's agents.
With our $500 flat fee listing, you can get all the exposure you would get with a full-service listing, but wouldn't have to pay commission to a listing agent. You'll probably end up paying a buyer's agent commission if a Realtor brings you a buyer, but at least you won't have to pay me or some other listing agent another big commission. On full-service listings, I only ask for 5.25% which is 3% to the buyer's agent and 2.25% to me. That's still negotiable. Why would you waste your money with another firm? Call me because we have an awesome marketing arsenal. Ask me about our 29-day guaranteed sale program ...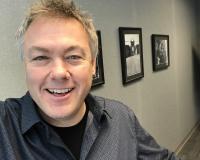 Author:
Chris Russell
Phone:
513-378-4663
Dated:
May 4th 2017
Views:
430
About Chris: Real Estate Broker & Owner Rated in the top 3% for client satisfaction out of all the agents/brok...