Mid Year Real Estate Review
The 2018 real estate market was predicted to be more of the same as last year. Low inventories of homes for sale in 2017 meant 2018 would be another booming seller's market at the expense of wanna-be buyers. However, this year's economic growth, robust jobs market and increased new home construction have altered some of the earlier predictions. So, how are economists viewing the real estate market now?
The millennial market. this generation's demand for home-ownership has continued to increase. While millennial are more likely to buy a home in order to start a family, single individuals and newly married couples continue to also see real estate as a worthwhile investment. However, student loans and rent payments remain high, which can slow this generation's ability to save for a down payment.
Inventory issues. While 2018 continues to see a low inventory of houses for sale, new home builds are on the increase. This means move-up buyers, who can afford to purchase these newly built houses, will be reselling their starter homes to millennial and other first-time buyers.
Increasing interest rates. Mortgage interest rates started creeping up towards the end of 2017. While they are still excepted to end the year at a higher rate than the end of 2017, interest rates still remain at near-historic lows. So, 2018 should continue to be a great year with affordable rates for home buyers in general, and especially first-time buyers.
What is next? In the second half of 2018 real estate trend will continue to vary significantly between regions of the country. The only thing for certain is that the real estate market is always susceptible to changes in tax legislation, interest rates, investor trends, and population growth. Keep in touch with your trusted Realtor to ensure you're staying informed.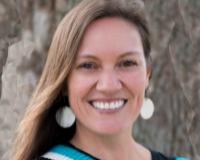 Author:
Karin Waterschoot-Perez
Phone:
614-774-1741
Dated:
July 31st 2018
Views:
379
About Karin: Executive Vice President of Sales Experienced Realtor, Karin Waterschoot-Perez, currently serves ...