Millennials Believe Homeownership Is Still Part Of The American Dream
A New study shows that 84% of Millennials Believe Homeownership Is Still Part of the American Dream, But There Are Hurdles to Overcome
Key insights include:
- Millennials are thinking long term about where they buy: They value safe neighborhoods and good school districts over walkability and short commutes.
- Millennials are 52% more likely to buy a multi-family property compared to older generations (Generation X and Baby Boomers).
- Millennials won't shy away from a fixer-upper. 67% would put an offer on a home that needs major repairs.
The 2019 Report surveyed 1,000 U.S. residents in the market to buy a home within the year. Over half of respondents were classified as Millennials.
78% of Millennials are first-time home buyers and 38% aren't working with an agent to find a home (and might not realize sellers usually pay buyer agent commission).
Despite the popular belief that Millennials are short-sighted and flippant, most Millennials value good school districts and safe neighborhoods over walkability and short commutes. Only 9% of Millennial home buyers are afraid of being tied down to a home. Millennials believe buying a home is a good investment, and they're thinking long term about their decisions.
In fact, Millennials are looking to get into real estate investing. Millennials are 52% more likely to buy a multi-family home than older generations. They see the benefit of becoming landlords and generating passive income to help pay off their debt.
With Millennials struggling to pay off debt and save for a down payment, many home shoppers realize they can't afford a huge mortgage payment every month. Due to their financial constraints, Millennials are also willing to take on properties that need repairs. 67% would put an offer on a home that requires major repairs (this could be dangerous for many buyers that don't realize the true cost of homeownership).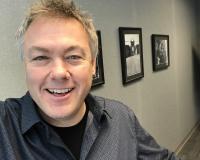 Author:
Chris Russell
Phone:
513-378-4663
Dated:
March 18th 2019
Views:
257
About Chris: Real Estate Broker & Owner Rated in the top 3% for client satisfaction out of all the agents/brok...