Oct 2 2018 61982 1
Make-Up or Make Over?
The cosmetics of a home can draw you in or turn you away. Catch phrases like, "Curb Appeal!"Move- In Ready!" and "Wow Factor!" make for great marketing. Most buyers flock to these listings…and most buyers bid on these listings. After all, who can't see themselves in the "Picture Perfect!" home?
But…if you have some old clothes that you don't mind getting a bit of paint or garden soil on, you might want to broaden your vision, cast your net a little wider, and take a long look at a property that "Needs a Little TLC!" Regardless of what house you buy, you'll likely be personalizing the paint colors and customizing the landscaping before you know it, making the house your home, and the selling points – for which you paid a premium – will have vanished into the walls, woodwork, and yard work.
"Has Possibilities!" just might be the "Well-Built!" blank canvas you need and want. If you can look past the make-up – or lack thereof – and see the make-over, you just might find your "Masterpiece!"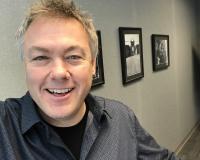 Author:
Chris Russell
Phone:
513-378-4663
Dated:
October 2nd 2018
Views:
1,265
About Chris: Real Estate Broker & Owner Rated in the top 3% for client satisfaction out of all the agents/brok...