Pick The Best Home Inspector
BAD DOG HOME INSPECTIONS
https://www.instagram.com/p/B5tLcKCg_D8/?igshid=bonx8hq7ki3u

https://baddogenterprise.com/ "Serving 4 counties including Indian River County"

WHAT WE DO
At Bad Dog Home Inspections, our professional home inspectors perform 1,000's of inspections, wind mitigations, 4point inspections and Roof Certifications annually, and have been giving clients like yourself, a greater peace of mind .Bad Dog Home Inspections are committed to providing you with quality home inspections and related services at an exceptional value.
Buying a new or used home can be a scary acquisition and possibly the largest investment of your life. We at BAD DOG HOME INSPECTIONS hope you will use all the necessary tools in your home buying experience and make the right decision in having a professional inspect your new "Dream Home" before you purchase it. You know of all the horror stories from friends and relatives about the thousands of dollars it cost them to repair problem areas that could have easily been avoided by a proper pre-purchase home inspection.

WIND MITIGATION VERIFICATION INSPECTION
Following Hurricane Andrew, Florida passed a law requiring insurance companies to offer their customers discounts and credits for existing building features and home improvements that reduce damage and loss from wind. In order to qualify for this discount, homes must undergo a certified home wind inspection. However, many Floridians do not know of this law.
Wind Mitigation are a valuable inspection service that may reduce your windstorm insurance. Insurance discounts are available for building features that reduce damage during high wind events. Most existing structures have one or more wind resistive construction features and may qualify for some insurance discounts. An Insurance Mitigation Inspection can help you save money year after year on the wind portion of your insurance premiums. The insurance companies assume your home has NO wind resistant features. Most existing houses have one or more wind resistive construction features and may qualify for some insurance discounts.
In addition, houses built after 1994 in Miami-Dade or Broward Counties and houses built after 2001 in the rest of the state have many wind resistive construction features and will likely qualify for credits.
4 POINT INSPECTION
A "Four Point Inspection" focuses only on four main areas of interest in a home:
HVAC (Heating, Ventilation and Air Conditioning)

Electrical wiring and panels

Plumbing connections and fixtures

Roof
The inspection and report describes the condition and age of these elements.
The 4 Point (or Four Point) Inspection was created after Hurricane Andrew struck Florida in 1992. It is performed on behalf of the insurance companies and, typically, as a requirement for the insurer offering insurance to the new homeowner. The four point insurance inspection benefits both the insurance company and the insurer.
INSURANCE DISCOUNTS
When a home reaches a certain age, many insurance companies are now requiring a four point insurance inspection (roof, electrical, plumbing, air conditioning) If the home is older, check with your insurance company if this inspection is required. These inspections can sometimes be used to obtain an insurance discount.
Comprehensive Reports
We remain true to the same principles on which our company was founded over a hundred years ago: providing superior service to our clients, putting safety first, creating opportunities for our people, delivering exceptional work, fostering innovation, acting with integrity, and strengthening our communities.
Construction is the process of constructing a building or infrastructure. Construction differs from manufacturing in that manufacturing typically involves mass production of similar items without a designated purchaser.
Our Services Include:
For your protection, get a Bad Dog Home Inspection!
https://baddogenterprise.com/ "Serving 4 counties including Indian River County"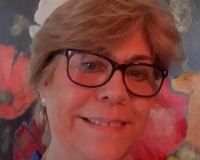 Author:
Candace Rebecchini
Phone:
561-434-5551
Dated:
December 7th 2019
Views:
613
About Candace: HOUSE FINDING is so much FUN! Once I see the Buyers glow, "yeah" we found your dream home; their ha...