Question And Answers About Home Warranties
Do you need home warranty?
Not every home needs home warranty coverage. So, as a homeowner, you should get appliance warranty plans if only it makes financial and practical sense. Home Warranty is a appliance repair contract which takes care of repairs of electrical, plumbing and appliances inside the home.
When is the best time to purchase a home warranty?
Purchase it through a real estate transaction where they will get a discount if they purchase the home warranty within 30 days of closing. That said, you can purchase a home warranty at any time on a house of any age, no matter how long they have lived in it. Homeowners purchased a home warranty as a protection plan for their appliances and systems that will inevitably fail.
How much is an average home warranty?The size of your home may also be a factor. Anything over 5,000 square feet will cost extra, but that is typical of all home warranty companies. Can be $43 per month with a $100 service call fee, but the price you get may be completely different. Packages can range from $300 to $600 or possibly more depending on plan and size of home.
Who pays for home warranty in a real estate transaction?
Now, whether the seller pays for the home protection plan and home warranty coverage or whether the buyer pays for it, will depend on your local customs. It varies. In many locales, it's normal for a seller to pay for the coverage because it's a seller benefit.
How long do home warranties last? Components of the heating, ventilation and air conditioning system as well as the plumbing network may be covered for at least one year. Some builders may extend home warranty coverage up to 10 years for major structural defects in new construction homes.
Do home warranties have a waiting period?
Having a home inspection is a good idea. Home warranty companies will only repair and replace a system or appliance covered by your home warranty contract. If you open a claim on a failed system or appliance after the 30-day inspection wait period has ended, a contractor will come and diagnose the issue.
Do Home warranties cover pre existing conditions?
Whether or not a home warranty company will cover these pre-existing conditions depends on the home warranty company's contract. ... If a home inspection is completed 60 days before coverage begins and shows the failed system or appliance in good working condition and properly maintained.
Are Home Warranty Premiums Tax Deductible?
The Internal Revenue Service (IRS) allows several home related expenses to be deducted from income tax. While most homeowners enjoy tax exemption on expenses like mortgage interest, property taxes etc, some are unaware whether home warranty premiums are allowed deductions.
As this is pretty basic question and answer information, I highly recommend that you do diligent research for your particular needs and situation. Below are a few links to home warranty companies.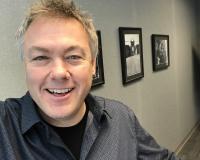 Author:
Chris Russell
Phone:
513-378-4663
Dated:
April 16th 2019
Views:
202
About Chris: Real Estate Broker & Owner Rated in the top 3% for client satisfaction out of all the agents/brok...