The Importance Of A Home Inspection When Purchasing A Home
Every home has its secrets. A thorough home inspection will not only reveal these secrets, but provide the home buyer with a degree of confidence in the purchase. In addition to the home appraisal, required by most mortgage lenders, the home inspection will help justify the selling price of the home and, in fact, can be a large factor in negotiations.
Unlike a home appraisal, which only provides a cursory market value for the property, a home inspection offers a detailed analysis of the home's condition. These inspections, when performed by professional contractors, should include an analysis of the home's major mechanical systems such as furnace and air conditioning systems, plumbing and electrical components, as well as an overall analysis of the roof.
A home inspection will alert the buyer to any safety concerns or potential threats with the property such as the potential for mold, lead-based paint and asbestos. A qualified home inspector will be able to suggest actions for remediation in these instances. In addition to these environmental concerns, a home inspection will single out any code violations that may be present. This type of problem is quite common in older homes which were "grandfathered" in prior to changes in the local building code. It is important for the home buyer to be aware of these deficiencies and possible hazards.
A home inspection is a great tool for future planning, especially when purchasing an older home in need of upgrades. A detailed home inspection will provide the buyer with a "life expectancy" for certain items such as roofs, furnaces and appliances. A local home inspector will be able to inform the buyer of any local codes as they pertain to fencing laws, the addition of decks, etc. so that the home buyer may plan accordingly for future home improvements.
A home inspection is quite common in the real estate industry today. The majority of home purchase contracts will call out a home inspection as a contingency on the sale. Buyer beware, however, you must request this contingency as it is not an automatic clause. When purchasing a home it is a wise decision to invest a few hundred extra dollars in a home inspection. This small investment will help provide peace of mind when investing your life savings in a home.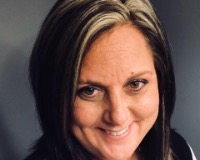 Author:
Christina Strickland
Phone:
937-302-8576
Dated:
April 12th 2018
Views:
244
About Christina: Executive Sales Vice President I joined Plum Tree Realty as a Licensed Realtor in 2018. Plum Tree...