Tips To Reduce Household Maintenance Cost
Regular upkeep on your home is key to avoid big problems in the future. Here are 5 costly mistake a homeowner could be making around the house and what you can do to save money, according to RISMedia.com
1. Lighting your home with LED bulbs will save money on electrical bills and bulbs in the long run.
2. Fixing or replacing leaky dripping faucets. A leaking faucet that drops one drop/second per year will waste as much as 180 showers.
3. Drafty windows and doors. Caulking windows and sealing doors will save you money all year around keeping the house cool or heated better.
4. Using wrong size or a dirty filter can cost you more in utilities and also cause more expensive repairs to the HVAC system. Replace filters regularly.
5. Doing some of the routine maintenance and simple repairs yourself will save money for complicated plumbing and electrical issues. Online Tutorials will help you get the job done.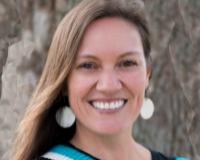 Author:
Karin Waterschoot-Perez
Phone:
614-774-1741
Dated:
May 30th 2019
Views:
256
About Karin: Executive Vice President of Sales Experienced Realtor, Karin Waterschoot-Perez, currently serves ...