Understanding The Cincinnati Real Estate Market
Some Key Pointers for Understanding the Cincinnati Real Estate Market:
1. Due to the reliable nature of the Cincinnati real estate market, we have drawn in some of the largest investment organizations (private and public) in the nation to invest in our markets. This is because home valuations in Cincinnati, Dayton, Northern Kentucky and each of the regional suburbs in these areas have consistently shown steady rates of increase, even during the recent recession.
2. Even as it is unwise to represent yourself in a court of law, we believe it is unwise to represent yourself in a real estate transaction. Our agents are some of the best realtors in Cincinnati, Dayton, Northern Kentucky and the surrounding areas, and they will help you immensely along the way. If you are looking to find homes for sale in Cincinnati, our agents have the state-of-the-art tools to help you find the best deals possible. Our team also consists of some of the best agents for selling homes in Cincinnati, because they are some of the most technologically-sophisticated that you will find!
3. The Cincinnati suburbs are growing and developing with tremendous speed and sophistication. It is exciting to see all of the new homes in Mason, West Chester, Liberty Township, Loveland, Indian Hill, Fairfield Township, Monroe, Amelia, Hamilton, and more. These planned communities offer great lifestyles for singles, couples who are married and without kids, and families with kids. Of course, these suburbs are also great for those who are beyond the "kid-phase" of their lives!
4. The Cincinnati Urban scene has been revitalised tremendously over the past few years as investors have flooded into the city to sieze the opporunities that are there. Restaurants and entertainment are everywhere, and homes and condos in downtown Cincinnati are now in high demand. We invite you to search our site for Cincinnati real estate to find homes for sale in downtown Cincinnati. You will be amazed at the great deals you will find!
5. We believe it is very risky for you to consider selling your home yourself without the aid of a professional real estate agent. Homes that are for sale by owner in Cincinnati (FSBO) are often the target of predators looking to scam unsuspecting homeowners. Licensed agents have the tools to screen prospects who express interest in purchasing a home. But most homeowners who avoid realtors open themselves up to a great deal of risk. On top of this, it is a well-known fact that, statistically, Realtors can help homeowners get more money from their homes to the point that it will actually pay the commissions that the Realtors charge. So, agents end up "paying for themselves" in the services that they provide.
6. The educational systems in Southwest Ohio are stellar! It is no wonder that so many people are looking for homes for sale in Lakota, Mason, Sycamore, Indian Hill, Madeira, Loveland, Monroe, Fairfield, Walnut Hills, Wyoming, Springboro, Kings, Mariemont, Oak Hills, and many of the other great districts in this area. The great schools in this area provide an excellent reason to move to Cincinnati and the surrounding suburbs.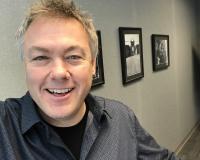 Author:
Chris Russell
Phone:
513-378-4663
Dated:
October 19th 2016
Views:
606
About Chris: Real Estate Broker & Owner Rated in the top 3% for client satisfaction out of all the agents/brok...