What Millenials Want Most In A Rental Property
Millennials make up the largest segment of the renting population, and more and more of them are choosing to rent instead of buy. In fact, according to research released by the Census Bureau last fall, some 65% of households headed up by this demographic were rentals. For investors, that's a pretty important statistic, and one that should have you thinking how you can appeal more to people under 35. Of course, if you own rental property in an area where millennials are NOT your target demographic – like a College town or retirement community – then you don't have to worry so much about making your unit more attractive to the under 35 crowd. However, if this IS the demographic most likely to rent your property, you need to be thinking of ways to get an edge on the competition. Lucky for you, I know what the #1 feature is that millennials are looking for in a rental property. Ready for it? It's a space for Fido, or Lassie, or Sir Barks-a-Lot, or whatever people are naming their dogs these days. Yep, this is the most important feature, according to Sun Trust Mortgage, who found that millennial home purchasing was driven largely by the availability dog-friendly spaces. So I don't think it's too much of a stretch to apply this same rationale to rentals. I know people like to make a lot of generalizations about millennials and their habits and lifestyles, but the one about dogs seems to be true, at least in my experience. Everyone I know that falls into this demographic either has a dog or plans on getting on in the near future. They're like starter kids for these folks. With this in mind, take a minute to think about your rental property and how dog-friendly it is – or isn't. If you own a single-family home, then, like a male dog, you already have a leg up. With this type of property, chances are you've got a least a small yard. Is it fenced? Are there any spots a dog could escape from? Look at it through the eyes of a pet owner and determine if there are any ways you can improve the appeal. But what if you don't have a single-family residence? What if you own a multi-unit property? Fear not, there are still ways you can boost the attractiveness of the place for dog-adoring renters. The easiest way is to designate a space outdoors that's just for doggies. Think of it as a mini-dog park that just happens to be on your property. Obviously, you may want to implement a few rules or even have your tenants sign a waiver releasing you from any liability, but this is a fairly simple solution to a lack-of-dog-space problem. Another option, if you're located near a park, is to really play this up to prospective tenants. Dogs and parks go together like, well, dogs and parks, so emphasizing your proximity to a nice greenspace will only benefit you. As a rental property investor, keeping your unit occupied with happy, paying tenants is your #1 goal. And in order to do this, you have to find out what it is that will make them happy and content to re-sign your lease again and again. For millennials, it's dogs. If you are marketing to this demographic, you would be wise to consider how you can make your space more dog-friendly.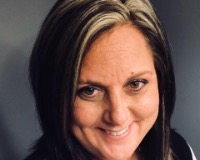 Author:
Christina Strickland
Phone:
937-302-8576
Dated:
April 8th 2018
Views:
272
About Christina: Executive Sales Vice President I joined Plum Tree Realty as a Licensed Realtor in 2018. Plum Tree...