Why I Have Preferred Service Partners
One of the key fundamentals of my business platform is to provide Exceptional Customer Service directly to my clients to ensure the purchase or sale of their home goes as smoothly as possible.
However, even if I provide you with the highest quality service, but the lender isn't engaged, the home inspector does a haphazard job and the title company lags behind, it doesn't matter how great my service was because the process just became unpleasant.
In the event I do not know the other professional players, I have the same chance of getting them to regroup and preform as you do.
This is exactly why I have Preferred Service Partners. Before I refer them to my clients we have a professional relationship. We talk about the product or service their company can supply my clients in the future. Then we discuss the expected level of service I demand. I don't put my name to anything or anyone if they can not commit to a very high standard of customer service.
While striving for perfection, often circumstances arise unforeseen and beyond our control. That's just the way the cookie crumbles sometimes.
This is where the Preferred Service Partner are worth their weight in gold! Already providing a high quality service, these folks are going to work with you to resolve whatever issue may arise.
Why will they do that? Simple. These professionals have already committed to you and me. We have a relationship. You are not a name on a file they are just trying to clear off calendar.
Working with Preferred Service Partner may be the difference between the success or failure of your real estate transaction!
It's a good life!
Crys
Crys Wilson
Plum Tree Realty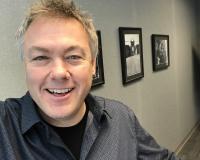 Author:
Chris Russell
Phone:
513-378-4663
Dated:
November 13th 2016
Views:
776
About Chris: Real Estate Broker & Owner Rated in the top 3% for client satisfaction out of all the agents/brok...