Working With Contractors
I have been a contractor since 2009 and I can tell you that not all contractors are created equal. In Ohio we have low barriers to entry in the contracting business. Unless you do electrical, plumbing, HVAC, hydronics, or refrigeration, you could be a contractor tomorrow. Those are trades that require a license in Ohio. You can check that on this website: http://com.ohio.gov/dico/ocilb/LicenseQualificationProcess.aspx ... So, literally, with no experience or licensing, you could call yourself a contractor tomorrow, as long as you don't do any of those licensed trades. The good news is that we have certifications that distinguish qualified contractors from non-qualified contractors. Contractors should register their business name with the state their doing business in. The main certification is the EPA certification, which qualifies contractors to work in homes built before 1978 where lead-based paint might be present. Other certifications include: HBA (Home Builders' Association), NARI (National Association of the Remodeling Industry), and your local chamber of commerce, etc. If you live in a home built before 1978, your contractor should, at a minimum, be EPA certified because they have been trained in the best practices for keeping your family and pets safe from the hazards of lead-based paint. If your contractor is not EPA certified, then you have to question their competency when it comes to containing toxic dust. Beware, most small-business "contractors" are not EPA certified. EPA-certified contractors are hard to come by, considering the total number of "contractors" out there in Ohio. The trade-off is that EPA-certified contractors are harder to come by and come with a higher price because a lot of people want to hire someone with this certification, rather than someone who isn't certified. This demand adds to the EPA-certified contractors cost because they often have to hire a customer service person to keep up with the communications, so that you aren't left hanging.
When you're looking for a contractor to renovate your home, what should you look for? Is it the lowest price? Is it the most certifications? Well, what's most important to you? These days, most folks are looking for the cheapest guy they can find. Not everybody is in that boat, but most people realize that price usually relates to quality. I have worked as a general contractor and a subcontractor for several years now and still do on a daily basis because my real estate business hasn't quite taken off yet. I can tell you that to get projects successfully done and without a headache, you have to think like a contractor. You should be present when your contractor is there and available to answer their questions or have the job scope clearly spelled out from the beginning. Don't go on vacation during the job if there are any unknowns. If you go on vacation, you should be available by phone right away. There's nothing more frustrating for your contractor than not being able to get an answer from you quickly. Things always come up and you should get as involved as possible. Hire the best and most busy contractor you can find and offer your labor as a helper to lower the cost. You can pick up the materials. You can do demo. You can make lunch. You can order your materials online and have them ready for pickup so your contractor isn't waiting in line for hours at the hardware store and charging you for it.
I used to "sub out" most of my work until I ran into "contractor" after "contractor" that either never showed up, didn't communicate well, ran off with my money, didn't do good work, or all of the above. I do most of my own work now with my full-time sub-contractor, Kyle Leidenheimer. Occasionally, I will sub out a job to someone that I have personally worked with and that I trust. I had to start doing business that way because, I knew that if I continued to sub out jobs to flaky subs, I would fail and ruin my name. What I realized is that these guys weren't showing up, weren't communicating, and weren't doing good work for common reasons. The cheapest guy couldn't afford to get there because his vehicle was always breaking down, or so he said. Also, it turns out he couldn't afford to keep his liability insurance in effect because he wasn't charging enough.
The mid-range priced guys usually showed up but usually did mediocre work. They were nice guys who meant well but didn't really have the training or support to keep it going consistently. They would also rush through the job sometimes because they had to, otherwise, they wouldn't be making enough to stay afloat and pay their bills. Other times, they take too long trying to figure out the best solution. The best contractor can tell you what needs to happen from the start and can usually give you an estimate right away. The most expensive guys always did the best work, had insurance, communicated well, but sometimes took a long time to get to the job because they had so many jobs on the table. The most expensive guys were also the only ones to put anything in writing. The most expensive general contractors seem to have the best subs. I realized there is a cost to doing business the right way and that I'd be better off getting the training I needed and doing most of the work myself, so that I didn't have to rely on anyone else for a while, and, most importantly, so I could survive independently. Don't get me wrong, I would rather sub everything out, but I can't make enough to pay my bills that way right now and it would still be frustrating feeling out of control and depending on someone else. In that situation, someone else is running my business, not me. It would be like I'm crossing my fingers everyday hoping that my sub shows up and if he doesn't, then I'm screwed.
The most expensive contractors sometimes have logistic issues too but they communicate and get to the job ASAP. That's because they have a team that helps them stay organized and in contact with the customer. With those things said, I realized that it takes more money to be a responsible contractor and that I would have to charge more to stay in business. I also realize that timelines change in construction because, with old houses, sometimes you open a can of worms when you start a job. I started seeing that even tho the most professional contractors were more pricey, they still were busy all the time and working every day. The headache is also much less with a pro. Professional contractors know what to expect and know their value. They don't negotiate their price that much and there's a reason for that. Pro contractors prefer to work with clients who are willing to pay to have the job done right and not cut corners. Pro contractors go the extra mile. I can't even count the number of times I've seen people try to cut corners in remodeling only for it to come back and cost more in the end, or the job turned out mediocre. What does it really cost when the cheapest contractor doesn't show up for a week? More utility bills? Couldn't get your house on the market in time? Tile job didn't turn out so good? How much does it cost you when anybody can see that the job was done poorly? Wouldn't you sell your house faster if it had that "Wow factor" when buyers walk through the door? As a Realtor, I can tell you that, besides location, the "Wow factor" is the number one thing makes your house sell faster and over the list price, not a mediocre shower tile job with uneven grout lines, bad cuts, non-matching tile caulk, etc.

What's the moral of the story? Before you jump into renovating a home, investment or domicile, plan ahead and do your research. Find the best contractors, don't cut corners, get involved. If you can't afford to fix things the right way, then you probably shouldn't be in that deal anyway. It actually costs more to cut corners. If you plan ahead, then you have time to wait until a reputable contractor is available and you're not left hiring the first available "Chuck and a truck".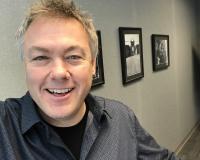 Author:
Chris Russell
Phone:
513-378-4663
Dated:
August 4th 2017
Views:
868
About Chris: Real Estate Broker & Owner Rated in the top 3% for client satisfaction out of all the agents/brok...